Eyes of the Owl - Used Books since 1978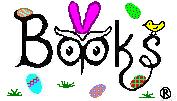 Search Service
We are your free personalized search service for any book. You are welcome to try our Search Request Form, it works great!
If you prefer to use your own e-mail account, that is okay. With your search request, please include:
your name, &nbsp &nbsp phone number, &nbsp &nbsp e-mail address, &nbsp &nbsp shipping address.
The following information will help us find your book more quickly:
title, &nbsp &nbsp subject, &nbsp &nbsp publisher, &nbsp &nbsp year of publication.
Indicate when you need the book, an acceptable price range, and condition desired... this can range from "paperback reading copy" to "fine autographed first edition in fine dust jacket".
Go to Main page | Inventory Catalog | Topics | Order info | Customer Feedback | Specialties | Web Site Map.
Contact: Wally Keniston, Eyes of the Owl - Books
&nbsp &nbsp &nbsp &nbsp 59B Glendon Street, Wolfeboro, N.H. 03894-1876 U.S.A.
&nbsp &nbsp &nbsp &nbsp &nbsp &nbsp &nbsp &nbsp Shop phone: (603) 569-4040 or Toll free: (877) 569-4040.
&nbsp &nbsp &nbsp &nbsp &nbsp &nbsp &nbsp &nbsp &nbsp &nbsp &nbsp &nbsp E-mail: bqqks@excite.com