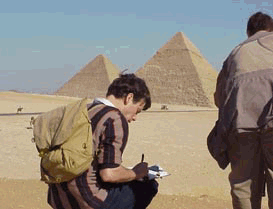 Archive and historic purposes only as of 2012.
Created in August of 2000, SweetFERN Media offered the usual, together with the unusual in its palette of services. Backed with experience developed from a wide range of projects, you are sure to find an excellent working solution for your next media production. Click here to get a Great Name for your Website.
"Designed to Keep Your Message in Mind"
Go to Main Page | Projects | Services | Your Next Project.
Contact: Wally Keniston, SweetFERN Media
P.O. Box 1876, Wolfeboro, N.H. 03894 U.S.A.
Phone: (877) 569-4040.
E-mail: info@usedBQQKS.com